Round out your gaming rig with ASUS ROG mice, keyboards, headphones and more
Your gaming PC or laptop is your window into your favorite games. And while system performance is one key aspect of your setup, there can be a lot more to a gaming battlestation than just PC internals. Aesthetics are another piece of the puzzle as are the capabilities of your peripherals. ASUS makes many PCs and laptops for gaming, but it also makes high-performance peripherals that can let you level up your rig with a uniform style and advance your gameplay with gaming mice, keyboards, headphones, and more that can give you the edge in your games.
For all of your games, competitive or casual, being able to interact with that world is pivotal. Whether it's a rich, fantasy world brimming with sights and creatures or a scarred battlefield crawling with enemies to challenge, your ability to react is critical. That might mean a high-accuracy mouse for locking onto enemies or a snappy keyboard to cycle through a huge assortment of spells and abilities. It can also mean a quality headset to both hear your surroundings and communicate with teammates about your strategy. For all of these needs, ASUS ROG has you covered. 
With a headset like the ASUS ROG Delta S Wireless, you can tune into your surroundings, enjoying game soundtracks, the sound of special effects and attacks, or key into movements outside of your vision. The headset offers a low-latency wireless connection as well as Bluetooth for use with a wide range of devices. If you're always on the move, the ASUS ROG Cetra true-wireless earbuds deliver low-latency Bluetooth for gaming on mobile devices, and their active noise cancellation can help you tune out external sounds to focus on your games.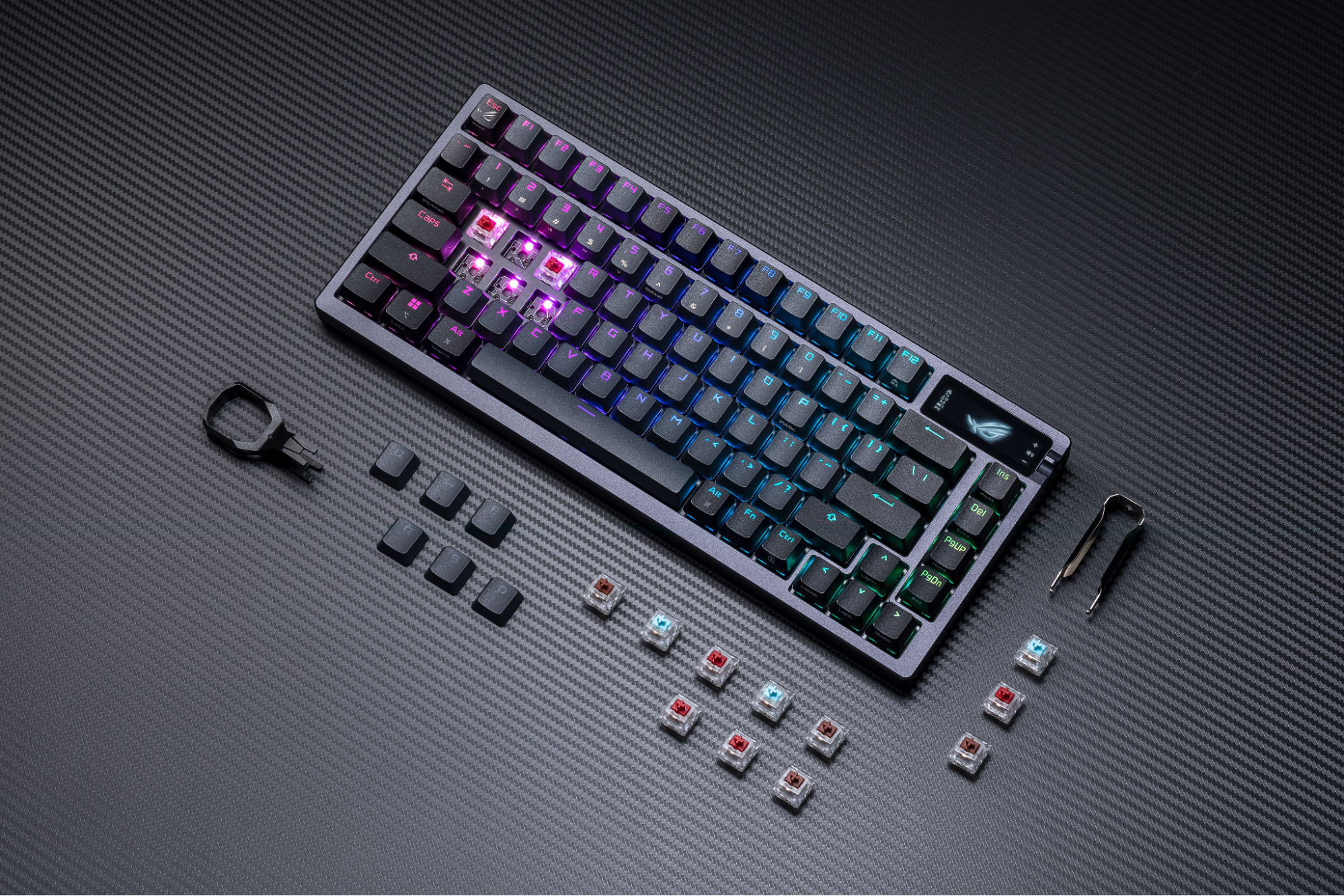 PC gamers know their keyboard plays a large role in their success. Snappy mechanical key caps provide consistently responsive controls, so you know your keystrokes won't be missed or delayed. For serious play, ASUS offers the ROG Azoth 75% keyboard, a compact model that leaves plenty of room for your mousing hand. The ROG Azoth comes in black or in white and gray and offers customizable RGB lighting, letting you pick the ideal match for your system. For those who need an extra-compact option, there's also the ASUS ROG Falchion, a 65% wireless mechanical keyboard that truly shrinks its footprint. You can also get a fuller keyboard with the ROG Strix Scope II 96, which offers a 96% size so you still get a number pad but retain a little more desk space, and you'll find wireless connectivity, RGB lighting, and a comfy wrist rest.
Looks are only a part of what you can customize on ASUS's keyboard. You also get a choice of switches to find the feel that suits you. ASUS's ROG NX Storm clicky switches offer smooth stroke and a pronounced actuation point so you can build the muscle memory of exactly where your click will register. You can also go for ROG NX Snow switches, which provide a smooth, linear motion and a satisfying "thock" at the bottom of the stroke. If you prefer different switches on different keys, the ROG Azoth and ROG Strix Scope II 96 keyboards uses hot-swappable switches, so you can pop in whatever switch you want beneath your keys.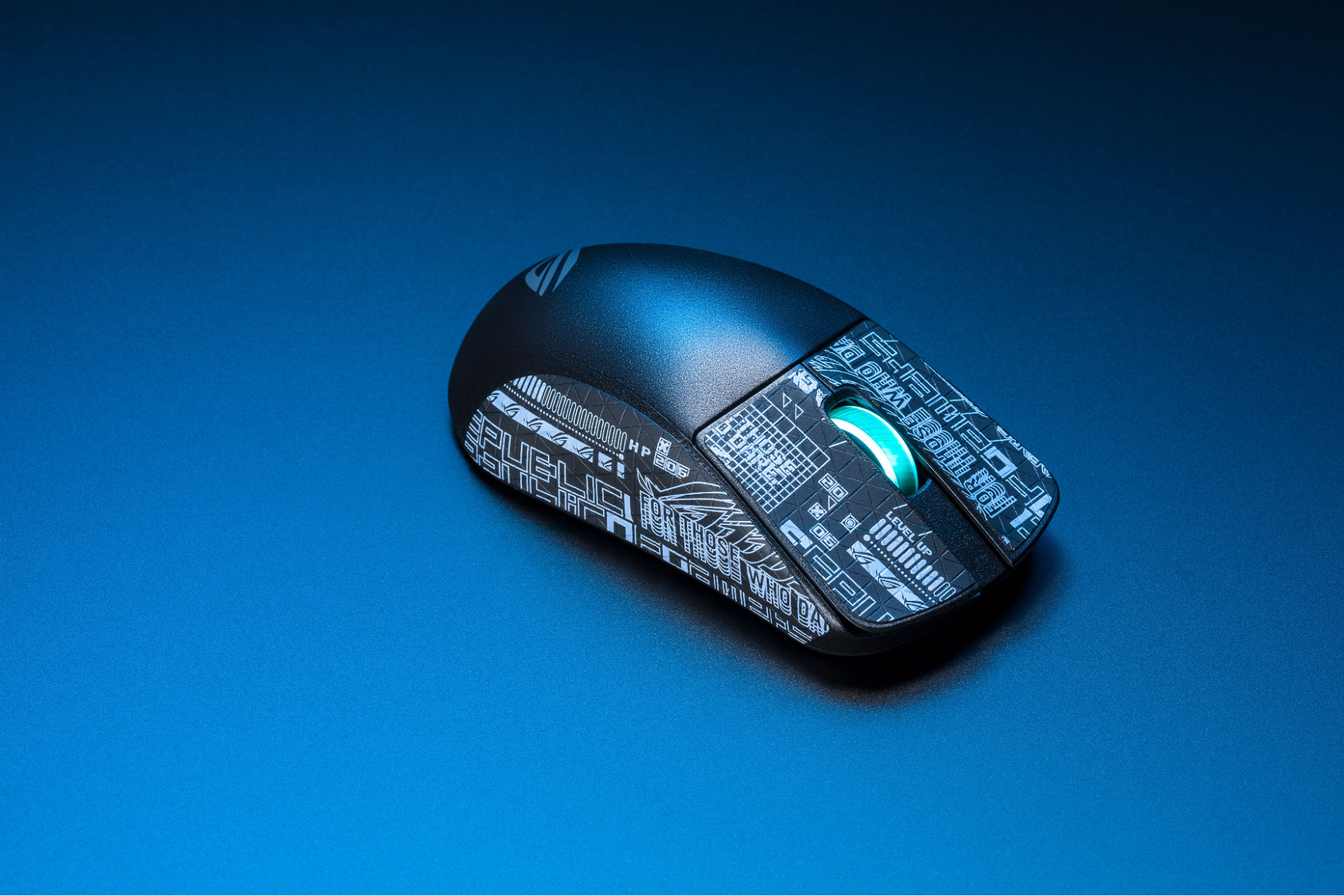 In many games, your mouse can be especially crucial. In MOBAs and RTS games, your ability to click on the right target at the right time is paramount. In MMORPGs, the extra buttons available on some mice, like the ROG Spatha X Wireless, can help you go from a struggling wizard to a first-rate sorcerer casting spells and abilities with ease. Meanwhile, in FPS games, precision tracking and responsive buttons can make the difference between a game-winning headshot and a complete whiff.  ASUS provides a staggering variety of mice for gaming, such as the lightweight and high-DPI ROG Gladius III Wireless mouse and even lighter options like the 75g ROG Keris Wireless, the 59g ROG Strix Impact III, and the 54g ROG Harpe.  
Gamers who prefer to sit back, relax, and put all their controls into one hand-held device are covered by ASUS as well. The ASUS ROG Raikiri Pro controller works with PC and Xbox alike, providing tunable controls and custom rear buttons to let you get the edge with fast access to more of your abilities in games.
This is just scratching the surface of the accessories ASUS offers to help you level up your gaming and boost the aesthetics of your setup. You can find the products mentioned here and many more on ASUS's gaming peripherals Amazon store page here.